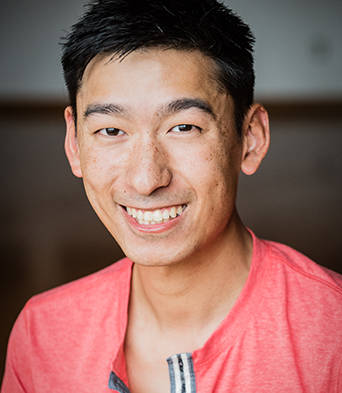 Productions at the National Theatre School
Dramaturgy by Jonathan Garfinkel. Direction by Nigel Shawn Williams Synopsis : A Chinese immigrant family is faced with everything Canada has to offer: hardship, opportunity, poutine, evolving gender definitions, talking trees, and a mountain that won't stop growing.
Dramaturgy by Sarah Elkashef and Dean Fleming. Direction by Dean Fleming. Synopsis : Are the things we say and do on the internet any less real just because it's on the internet? A squad of online gamers find out in the most important match of their lives. A play for young audiences based on the playwright's illustrious seven-year career as an online spaceship hockey player.
Dramaturgy and direction by Jonathan Garfinkel. Synopsis : A Chinese man swims the whole Pacific Ocean to immigrate to Canada. Ming can't breathe, Funny can't talk, Pip can't quit, Vicky can't love, and Sim is going to solve slavery.
Dramaturgy and direction by Carly Chamberlain. Guidance by Jonathan Garfinkel. Synopsis : A plumber becomes the superhero of toilets. Then he loses his wrench.
Dramaturgy by Brian Drader. Synopsis : 1913. China. Rooftop. One character is a pigeon. The other character is also a pigeon. Pigeons is a political story. Pigeons is also a love story. For pigeons.
Dramaturgy by Nick Carpenter. Synopsis : Five Mile Middle School will be closed for good if it fails to meet its targets on their next round of standardized tests. A math teacher will be their saviour. Adapted from Rachel Aviv's July 2014 piece on No Child Left Behind in The New Yorker magazine, titled ''Wrong Answer''.
Training at the National Theatre School
Under the direction of Brian Drader
Dramaturgy : Nick Carpenter, Brian Drader, Dean Fleming, Jonathan Garfinkel Writing Workshops : Jonathan Garfinkel, Iris Turcott New Words Director : Nigel Shawn Williams Play Factory Director : Jonathan Garfinkel Playlabs : Brian Drader Writing for Television : Bobby Theodore Writing for Video Games : Jill Murray, Tanya Short Theatre for Young Audiences : Dean Fleming, Sarah Elkashef 15 Minute Play Project : Jonathan Garfinkel, Carly Chamberlain Musical Theatre Workshop : Doug Price Poetics : Brian Drader Arcade Workshop : 2boys.TV The Business of Playwriting : Brian Drader Adaptation : Nick Carpenter Canadian Plays and Playwrights : Erin Shields European Plays and Playwrights : Jonathan Garfinkel Writing for the Digital Age : Ivana Shein Alternative Narrative : Sarah Elkashef Immersive Multi-medial Workshop : Amy Chartrand, Moment Factory Theatre History : Susan Williams Altered Truths : Maureen Labonté Text Analysis : Alisa Palmer Great Ideas : Michael Mackenzie Neutral Mask : David Latham Jeu : Adam Lazarus Movement : Rebecca Harper Core Ballet : Andrew Giday Guest Seminars & Resident Playwrights : Nicolas Billon, Robert Chafe, Anna Chatterton, Beverley Cooper, Beth Graham, Waawaate Fobister, Joseph Jomo Pierre, Daniel Karasik, Colleen Murphy, Hanna Moscovitch, Anusree Roy, Ivana Shein, Jordan Tannahill Other : Banff Playwrights Lab, The Kennedy Center American College National Theater Festival